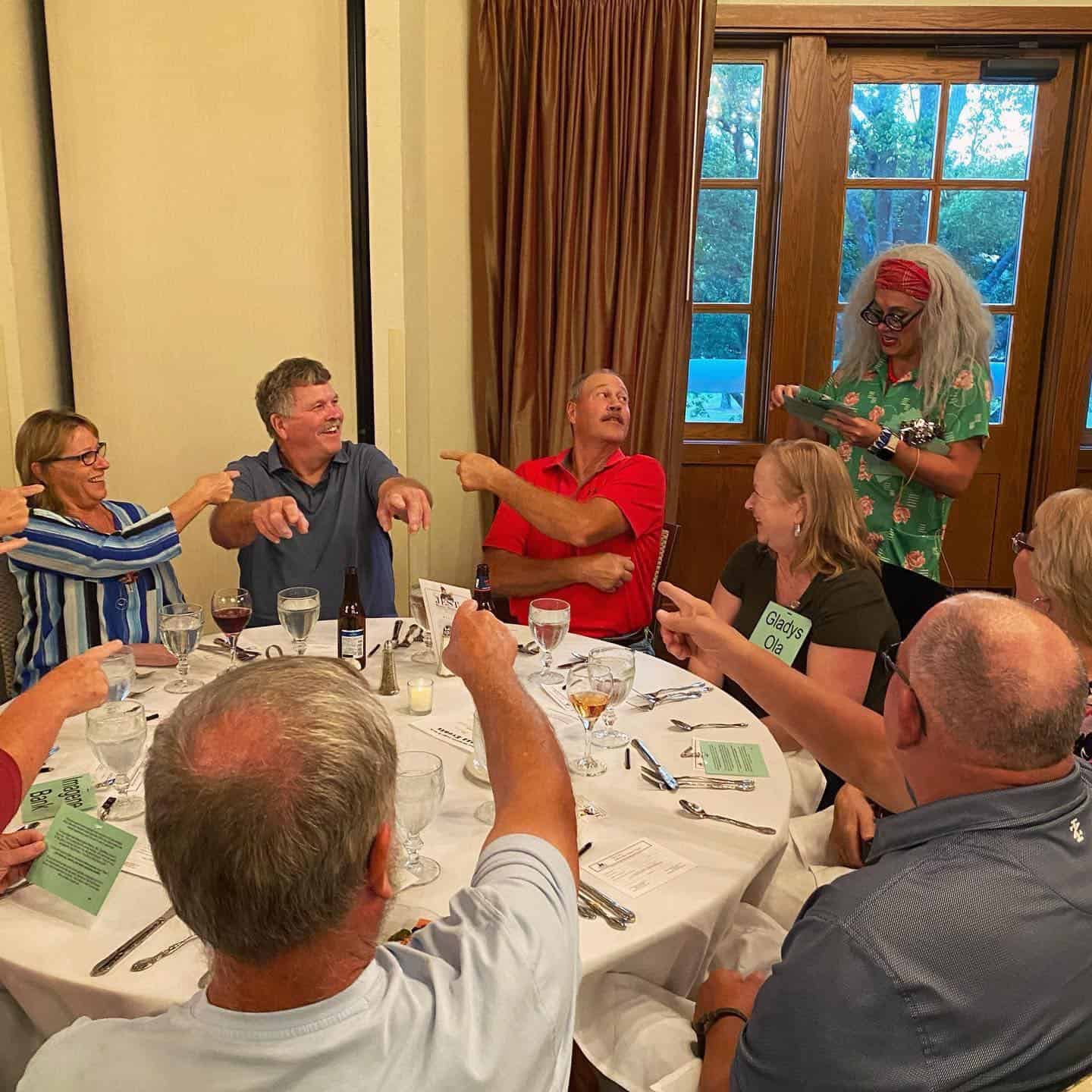 The rumor is true! Word on the street? This place is haunted! That's right!…and lots of famous sleuths, detectives and ghost hunters from around the world will be here to catch a glimpse of our famous and elusive ghost, Billy…better known as Billy, the Spook!
Join us for our Murder Mystery Dinner Theater, where you can be the star of the show! If being in the spotlight isn't your thing, not to worry! No one is required to participate, you can just sit back and laugh out loud at this interactive dinner theater show!
Tickets are $55 per person and include the show, our famous fried chicken dinner buffet, taxes and gratuity. Tea and water service are also included and additional beverages can be purchased at the bar.
Call Arielle at 618-786-2331, ext. 338 for questions or to reserve!