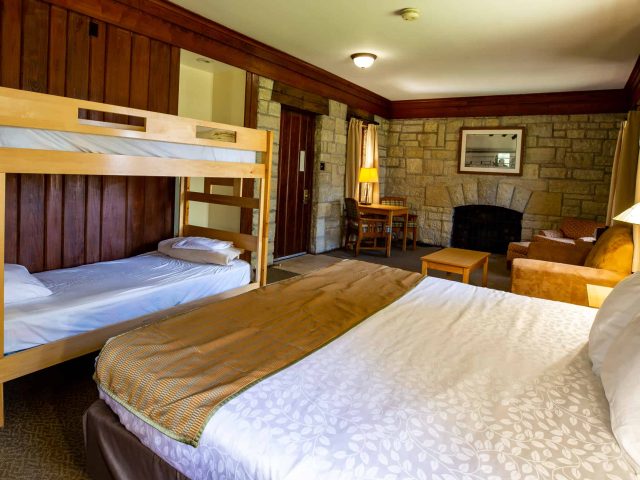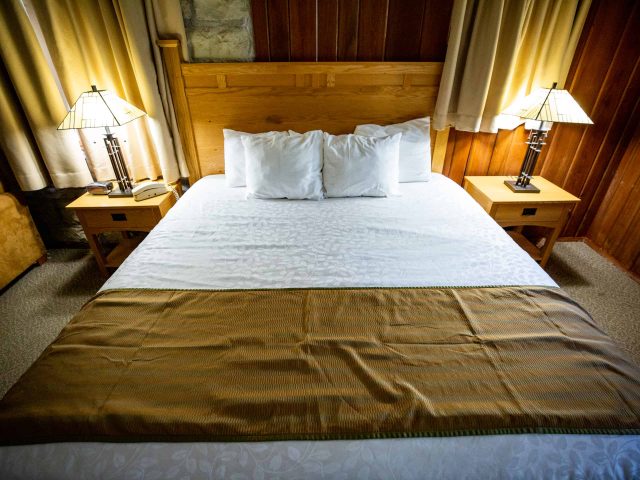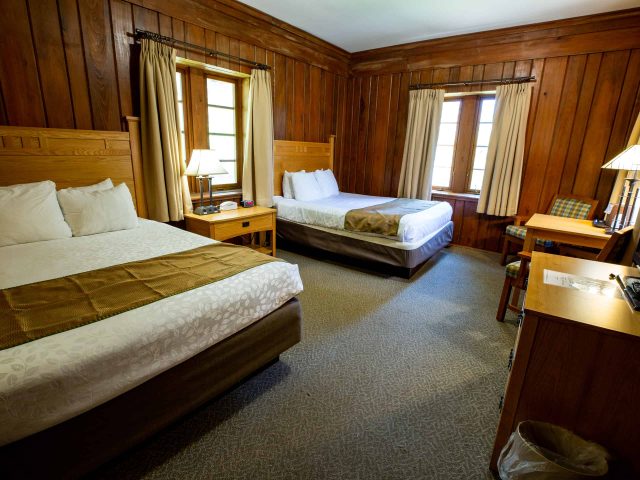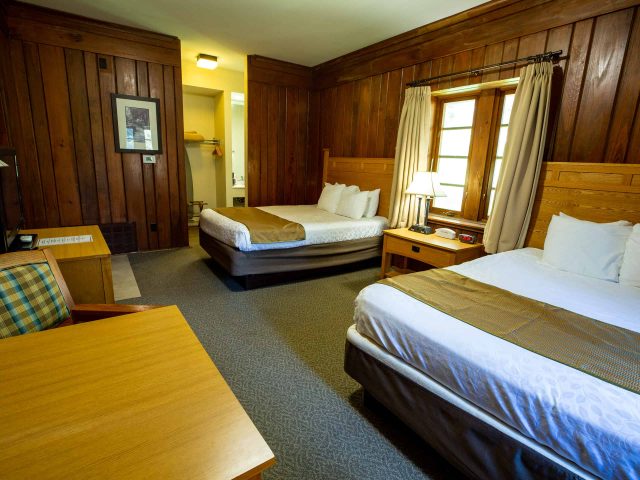 Available with King or Queen beds
Built with original wood and stone, our cabin rooms offer a slightly more private stay and exude a rustic ambiance which can only be matched by the Great Room in the main Lodge. Each cabin houses 3 separate guest rooms that include a sleeping area and restroom.
There are no shared common area in the cabins, offering guests complete privacy. Our cabins are located a short 150ft walk from our main Lodge so guests are still close enough to utilize all the Lodge has to offer.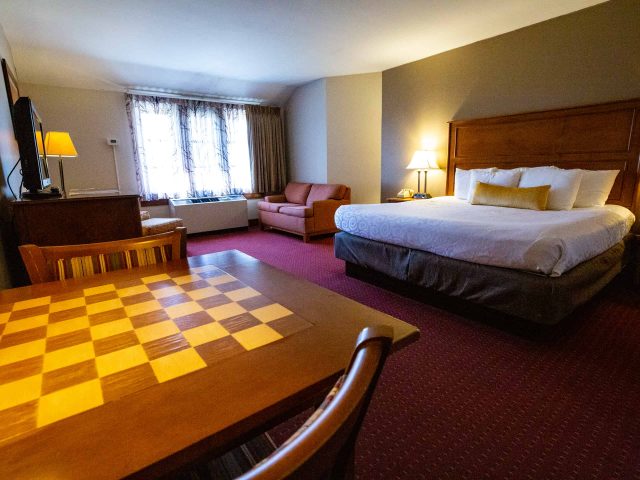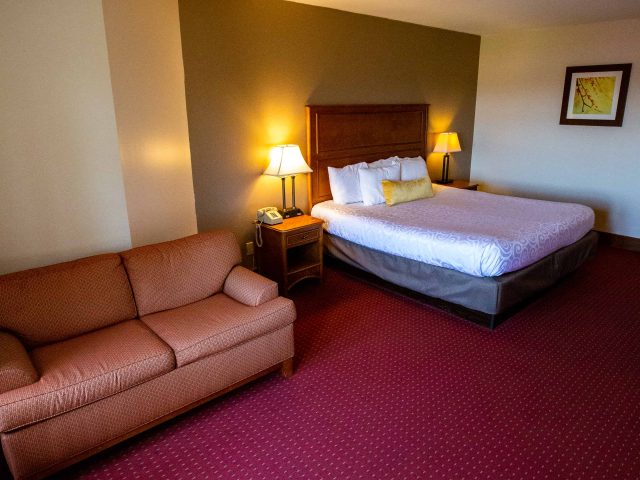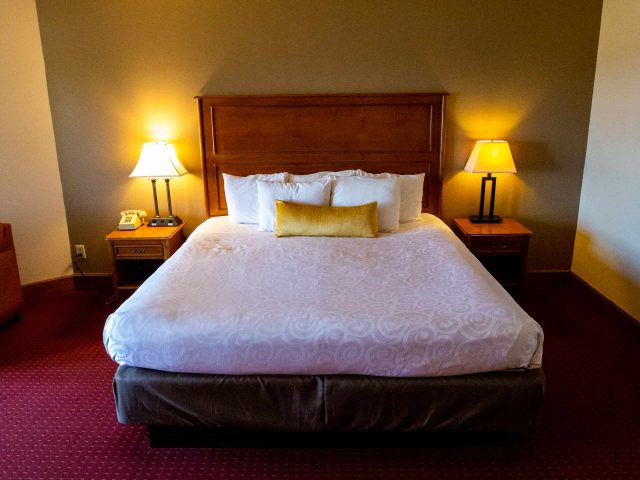 Available with King or Queen beds
As the name suggests, these rooms were built original to the Lodge and have been in operation since 1940! Talk about history! If you're looking for an opportunity to not only experience, but "live" in the history of the Lodge, this is your chance!
Please note, these rooms are only accessible by stairs.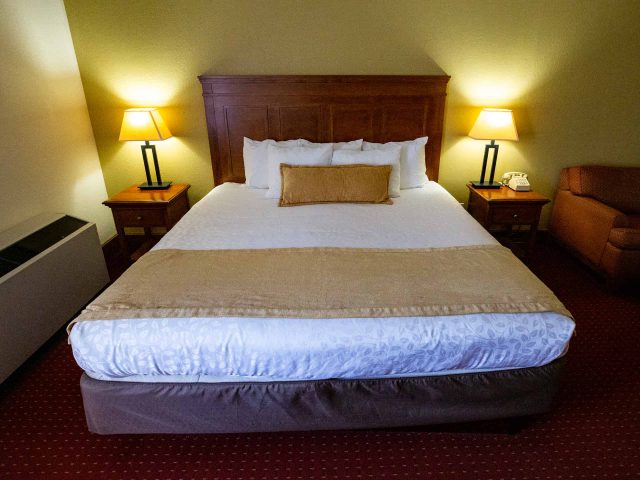 Available with King or Queen beds
The Left Wing Lodge rooms were added during the renovation of 1988, all of these rooms are conveniently located near our Winery, Restaurant, and our indoor pool which also features a dry sauna, hot tub, and an exercise room.
This wing of the Lodge is on a first and second level serviced by both stairs and an elevator.
Frequently Asked Questions
Stay at Pere Marquette Lodge and enjoy everything The Park and Grafton, IL have to offer!