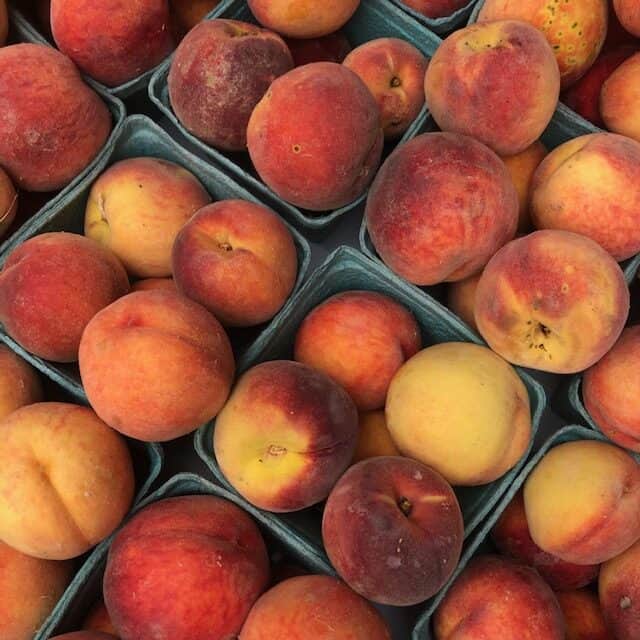 It's almost Peach Season in Grafton, Illinois (yum) and that means it is time for the great Peach Festival at Pere Marquette Lodge!
The festival takes place once a year at our historic landmark and attracts visitors from all over the region. From young children to those who have been sampling peaches for decades, our Peach Fest offers a chance to enjoy a free family outing and try some of the most delicious peaches in the country!
Local peach growers from all over the area will be presenting their carefully tended peaches for visitors to sample and purchase. Peaches are the reason for the season but, our festival will also feature live music, fresh produce, unique vendors, kids activities, drink specials and Robin's famous peach sangria, and our well known game…the Peach Pitting contest!
Buy a peach, eat it, and save the pit. Bring your pit over to the game (located in front of the Lodge) and try to throw it in a winning cup. Miscellaneous prizes will be awarded for those able to land their pit in the cup…maybe even a few free night stays!
This event is free and open to the public! For questions, call Arielle at 618-786-2331, extension 338. If you'd like to be a vendor at this event, send an email to marketin
[email protected]
and Arielle will add you to our vendor newsletter.