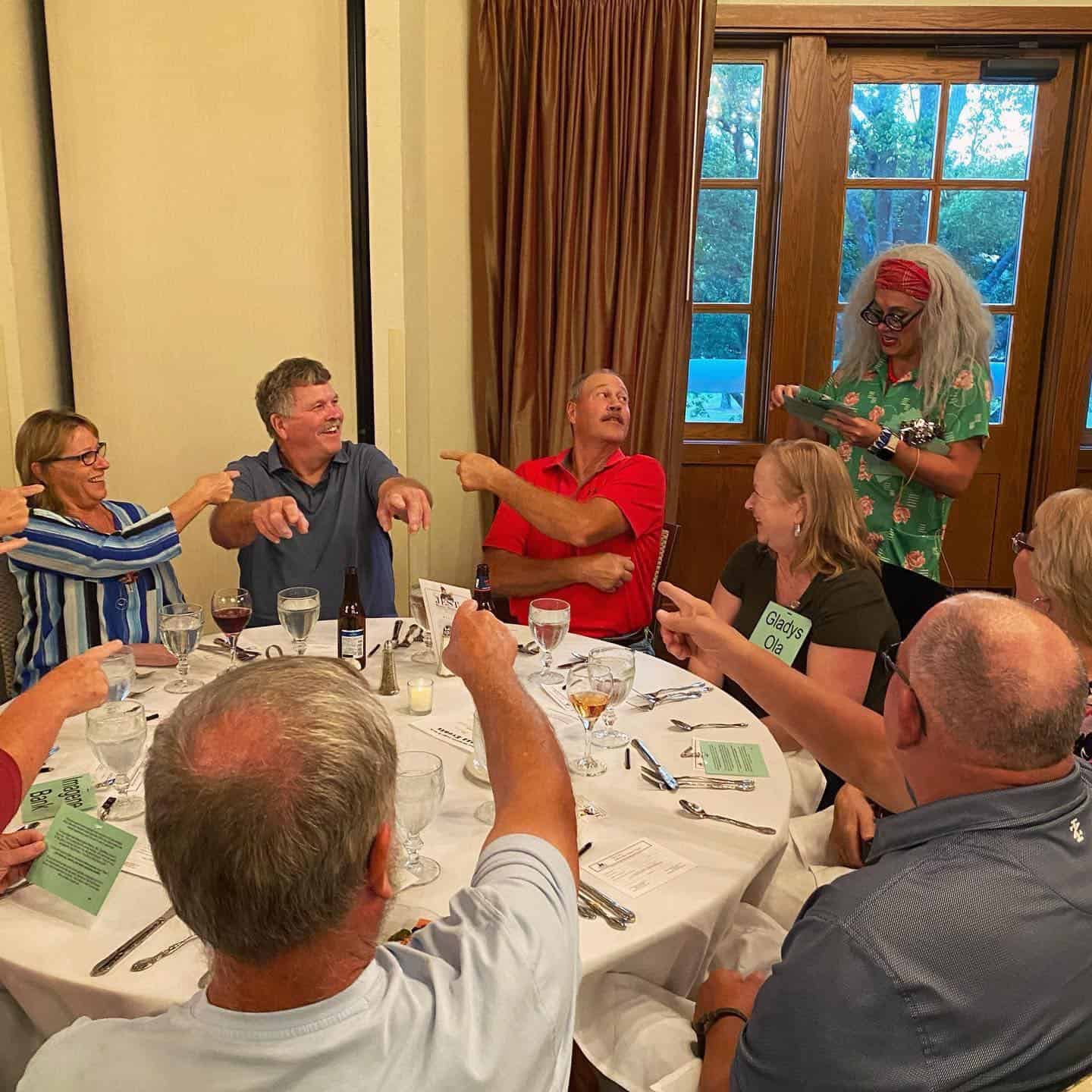 This interactive dinner theater show will have you laughing from beginning to end! You can choose to be the star of the show or just sit back and enjoy! FYI: No one is forced to play a part! Only willing audience members are selected.
Tickets are $55 per person and include the show, our famous fried chicken dinner buffet, tea/water service, tax and gratuity. The event is held in our Ballroom and we will have additional beverages (alcoholic and non) available for purchase.
For reservations, call Arielle at 618-786-2331, extension 338!
About this Holiday themed show: Welcome to a holiday party in merry olde England! A little singing! A little dancing! A little murder! What could be more fun?! Of course, Scrooge is up to his old tricks again, and someone bumps him off! Who did it? Miss Havisham? The Artful Dodger? Little Tiny Tim? Or…maybe you?! Whether you want to participate a little, or a lot, you're sure to have a jolly good time, in jolly olde England, with "A Dickens of a Killing!"