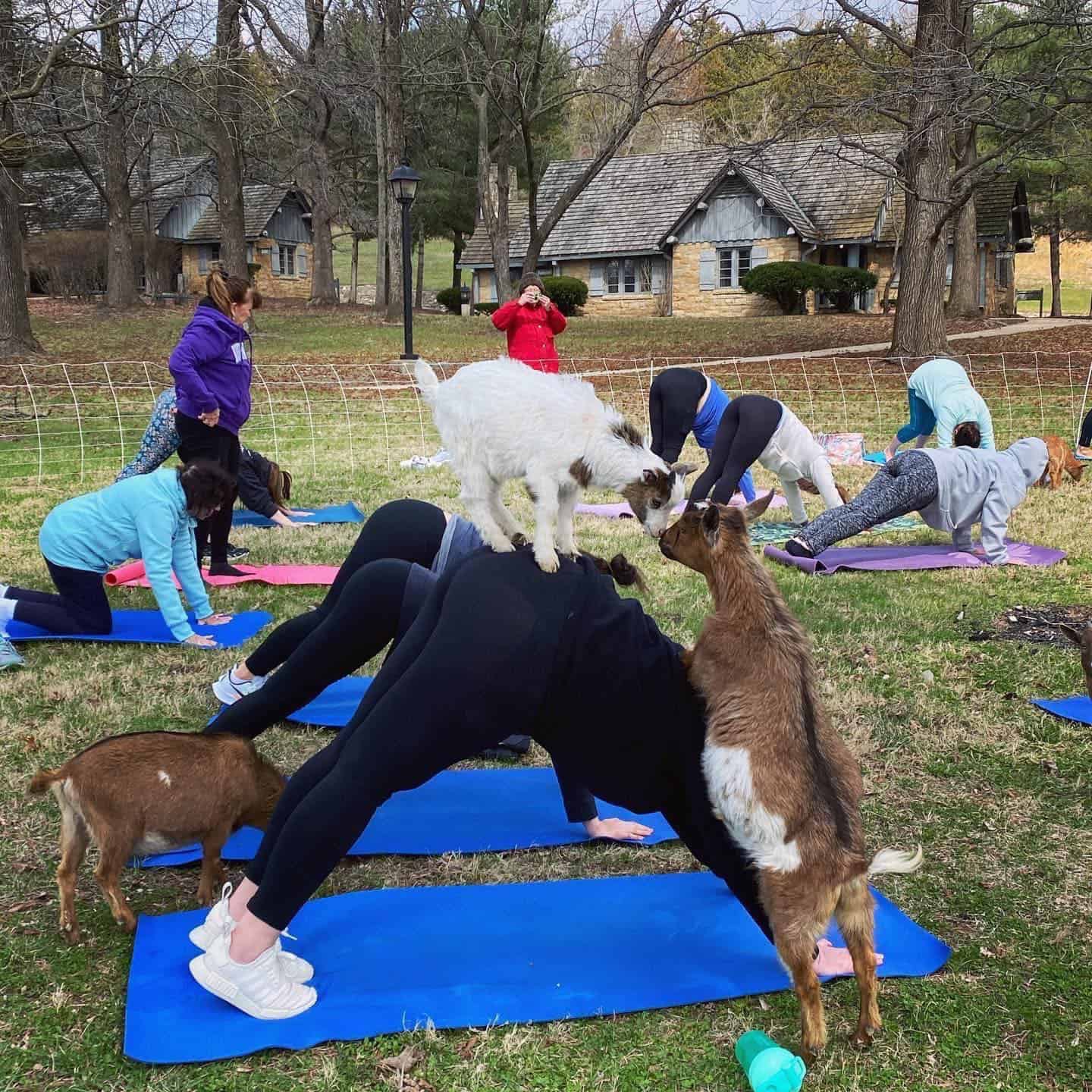 Yoga and Pere Marquette State Park, what could be better? GOATS! Adding goats makes it better. Our friends at Goat Yoga of Southern Illinois will be here at The Lodge and leading a yoga session with their cuddly kids. Choose between a 9am or an 11am session and get ready to cuddle and climbed on by adorable goats!
Tickets are on a first come, first serve basis and $35 per person. No yoga experience needed! This event is for everyone! Bring your own mat/towel or leave it at home and rent one for $5. Tickets can only be purchased online.
*If the weather does not corporate and we have to cancel, you will be refunded by Goat Yoga of Southern Illinois. The Lodge is not responsible for refunds as all ticket sales are purchased through Goat Yoga of Southern Illinois.